Calendar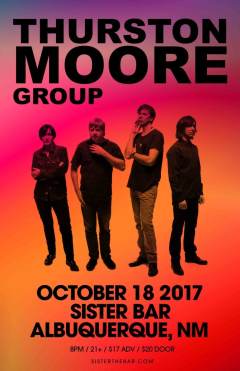 21+ Ages
October 18th 2017 9:00pm
Thurston Moore Group
Thurston Moore moved to NYC at eighteen in 1976 to play punk. He started Sonic Youth in 1980. Since then Thurston Moore has been at the forefront of the alternative rock scene since that particular sobriquet was first used to signify any music that challenged and defied the mainstream standard. With... more
TICKETS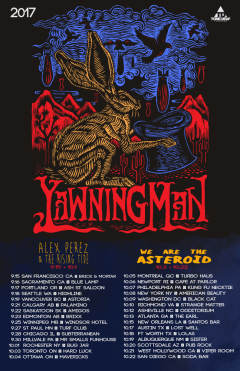 21+ Ages
October 19th 2017 9:00pm
Yawning Man, We Are The Asteroid, Black Maria
Influenced by everything from the psychedelic to the folkloric, jazz, hard rock, roots punk, world music, the sound of this trio while hard to describe is visual and cinamatic , heavy and melancholy. driving & daydreaming. The Yawning Man song "Catamaran" was recorded by the influencial hard roc... more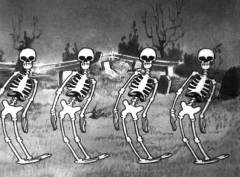 21+ Ages
October 20th 2017 9:00pm
Heather Trost, Mirror Travel, Vasillus, Euth Group
brought to you by Townie Productions
Friends! Townies! Countrymen! Townie Productions Official Showcase! These are some of Townie's favorite acts in NM, and this is your opportunity to check them all out in one place for a modest cover of $5. Come share in the revelry and support our wonderful local music scene. Performances by: Hea... more
TICKETS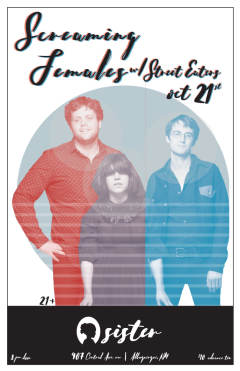 21+ Ages
October 21st 2017 9:00pm
Screaming Females w/ Street Eaters and Cat Teeth
SCREAMING FEMALES Screaming Females had such a clear goal for their new album that it became almost a mantra: they wanted songs that were concise, crisp and melodic. That's exactly what the New Jersey punk trio delivers on Rose Mountain, their sixth LP, due in February on Don Giovanni Records. Ce... more
TICKETS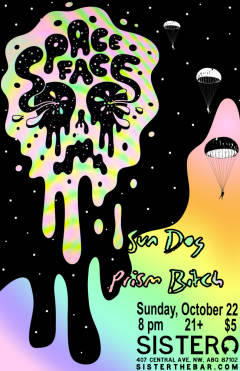 21+ Ages
October 22nd 2017 9:00pm
Spaceface
with Sun Dog and Prism Bitch
TICKETS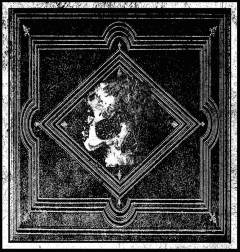 21+ Ages
October 23rd 2017 7:00pm
Boar Worship
with Lilith
A great night of doom metal at Sister, featuring Albuquerque expatriots Boar Worship and local sludgesters Lilith.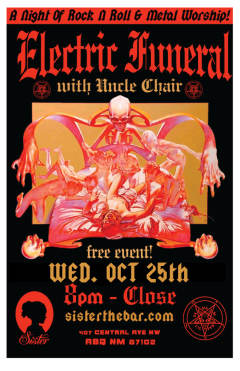 21+ Ages
October 25th 2017 8:00pm
Electric Funeral
Heavy Metal Vinyl Night with Uncle Chair
Uncle Chair brings a full night of heavy metal on vinyl. Doom, Sludge, Stoner, and Sabbath Worship.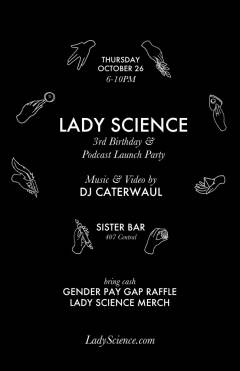 21+ Ages
October 26th 2017 6:00pm
Lady Science Podcast Launch Party & Fall Fundraiser
Join the editors for drinks to celebrate the launch of our new podcast and our 3rd birthday! Help us raise funds for another year of feminist science writing. ladyscience.com/party Music & Video by DJ Caterwaul Bring cash to support Lady Science and help us grow! We're having a Gender Pay Ga... more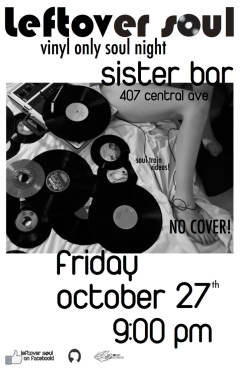 21+ Ages
October 27th 2017 9:00pm
Leftover Soul
Albuquerque's Most Happening All-Vinyl Dance Night
Leftover Soul is a vinyl only soul night happening in Albuquerque! DJ Leftovers spins the best soul records he can get his hands on and you shake your booty in return. Plus "Soul Train" episodes are projected for your viewing pleasure. NO COVER!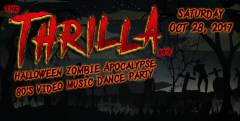 21+ Ages
October 28th 2017 9:00pm
Flashback 80's: The Thrilla!
Halloween Zombie Apocalypse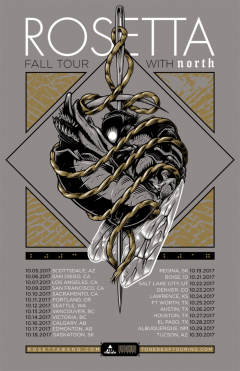 21+ Ages
October 29th 2017 8:00pm
ROSETTA
with NORTH
TICKETS
21+ Ages
October 31st 2017 9:00pm
All Hallow's LowLife!
black wax from the depths
It's gonna get DANK and EVIL!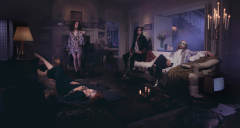 21+ Ages
November 3rd 2017 9:00pm
Midnight Opera
with Gerunding and Veda Woolf
TICKETS
21+ Ages
November 4th 2017 8:00pm
Dia de Los Muertos Latin Bash
Barracutanga, Son Como Son, DJ Justincredible
TICKETS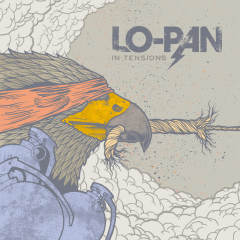 21+ Ages
November 5th 2017 8:00pm
Lo Pan & Lazerwulf
TICKETS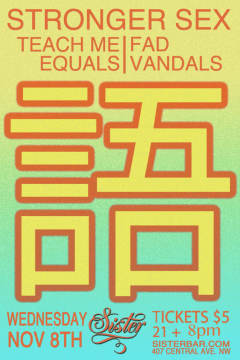 21+ Ages
November 8th 2017 8:00pm
Stronger Sex and Teach Me Equals
with Fad Vandals
TICKETS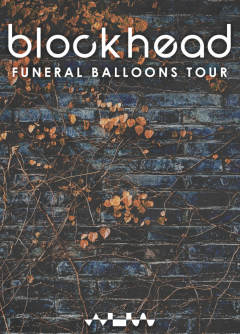 21+ Ages
November 9th 2017 9:00pm
Blockhead
Blockhead, is an American hip hop record producer and disc jockey from Manhattan, New York. Aside from his solo efforts released on the Ninja Tune label, Blockhead is most associated with producing tracks for Aesop Rock. He has been a member of the groups such as Party Fun Action Committee and The ... more
TICKETS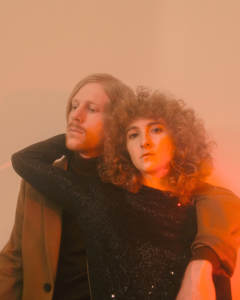 21+ Ages
November 13th 2017 8:00pm
Tennis
w/ Wild Ones
Tennis continue their extensive North American tour in celebration of their fourth full-length album, Yours Conditionally. After a cross country tour in the Spring/Summer supporting artists including Spoon, The Shins and Father John Misty the band is primed to head out on a Fall Headline tour crissc... more
TICKETS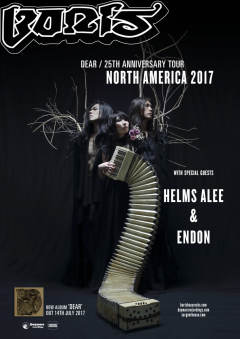 21+ Ages
November 14th 2017 8:00pm
Boris w/ Helms Alee & Endon
Boris "We don't feel comfortable calling Dear a return to our slow and heavy style," says Tokyo's amplifier worshiping experimental metal institution Boris. "We've been heavy since day one." And it's true. From the droning thunder of their Absolutego debut and through the cinematic ... more
TICKETS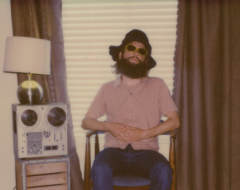 21+ Ages
November 15th 2017 9:00pm
Mild High Club w/ Jerry Paper
mild high club Chicago born and bred Alexander Brettin is the man behind the Mild High Club moniker. After relocating to Los Angeles in 2012, his demos caught the ears of some local musicians and labels, eventually finding their way to Stones Throws' Peanut Butter Wolf. After signing with Stones ... more
TICKETS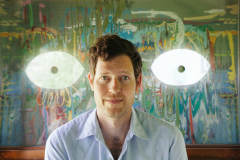 21+ Ages
November 18th 2017 9:00pm
Chad Vangaalen
w/ NE-HI
Chad Vangaalen (Sub Pop Records / Flemish Eye Records) Nobody cared about their old heads, because the new ones work just fine now, don't they?…. they have the same size mouth and eyes. The song "Old Heads" is a sci-fi space anthem to technology that constantly replaces itself, proving bot... more
TICKETS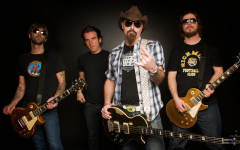 21+ Ages
December 4th 2017 8:00pm
Supersuckers, The BellRays, The Bombpops
TICKETS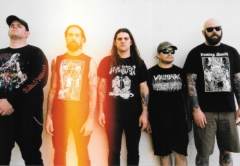 21+ Ages
December 11th 2017 8:00pm
Gatecreeper at Sister
with Bad Gateway and Echoes of Fallen
Gatecreeper was formed in September of 2013 with members originating from both Tucson and Phoenix, Arizona. After a debut 4-song EP a series of splits, the band signed to Relapse Records which resulted in the release of their debut full-length Sonoran Depravation on October 7th 2016. The band has si... more
TICKETS
21+ Ages
November 1st 2018 6:00pm
Ashli Burlesque 1st hold